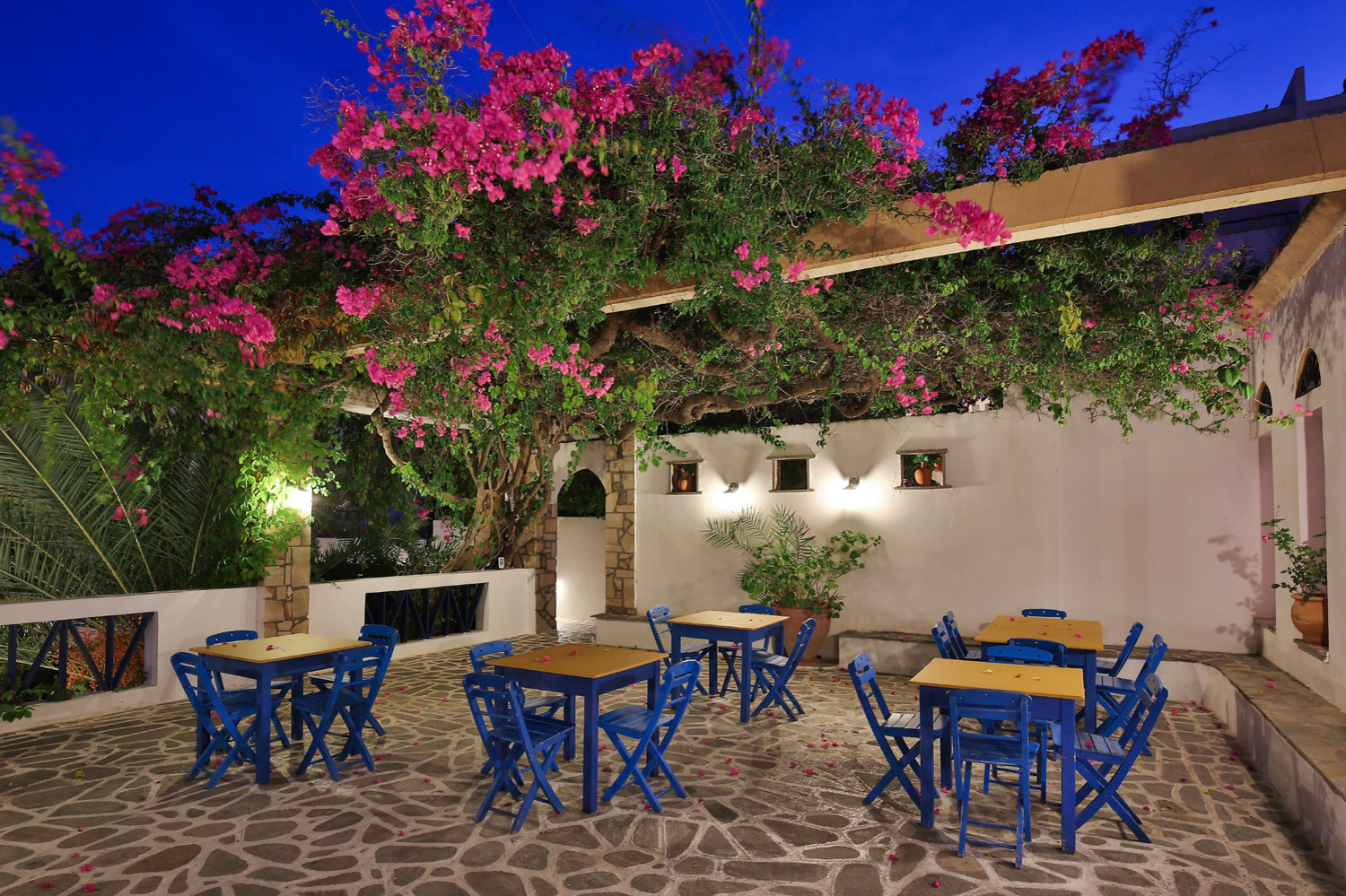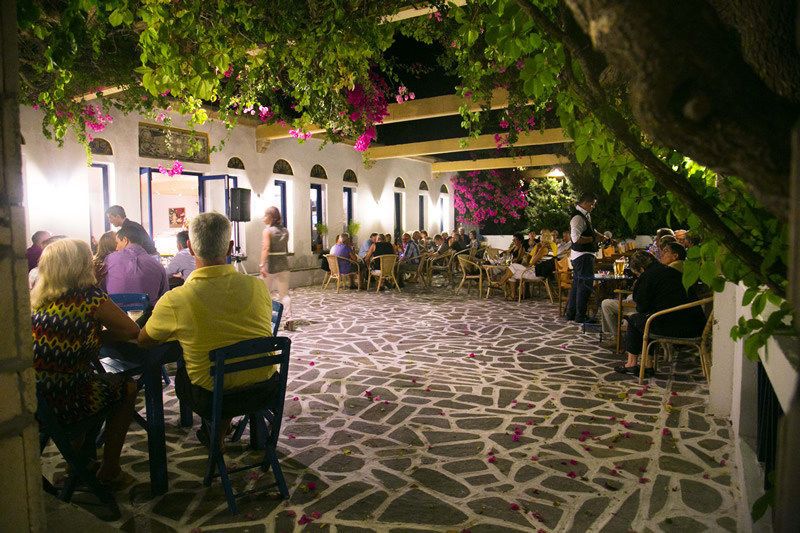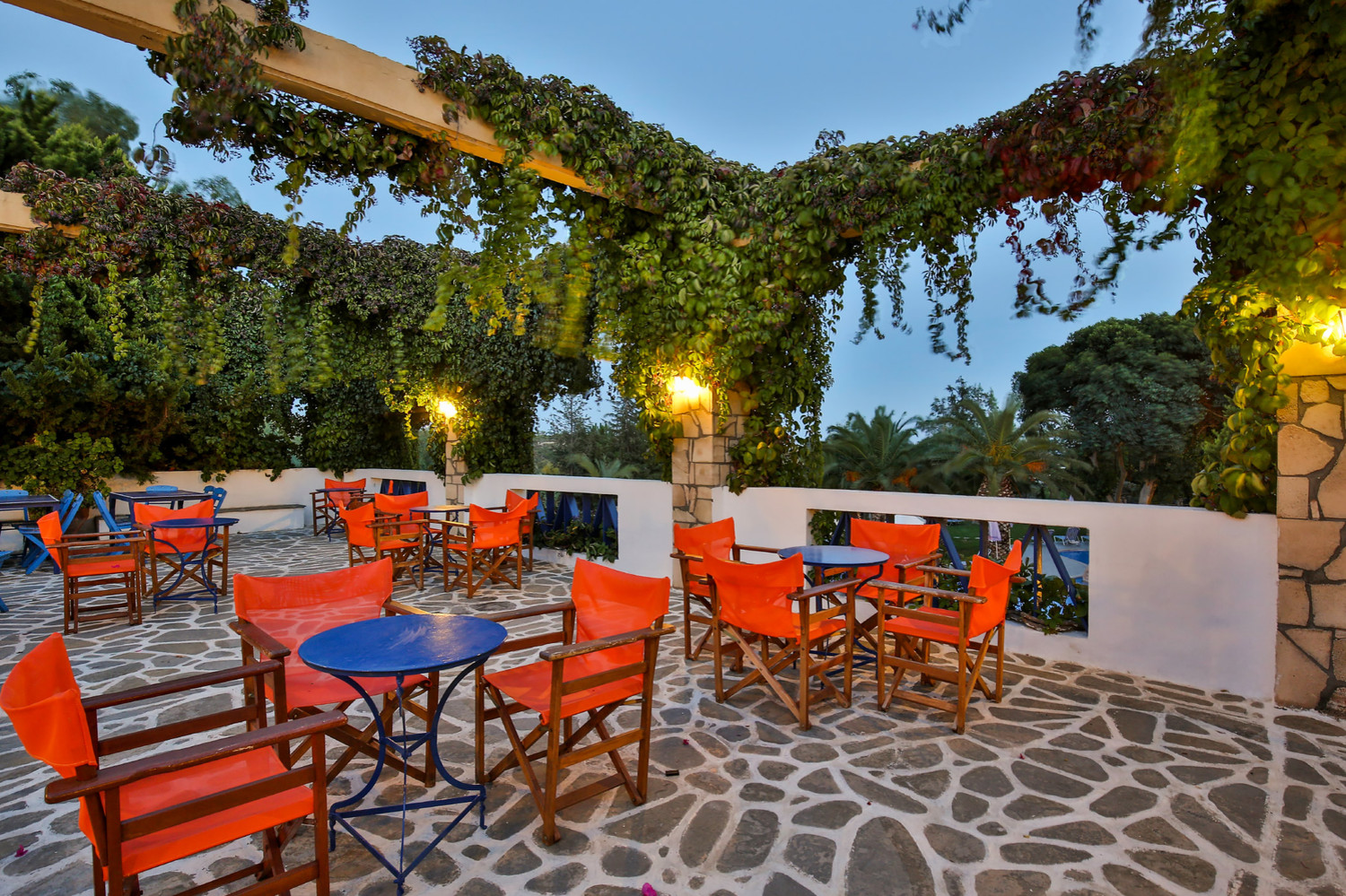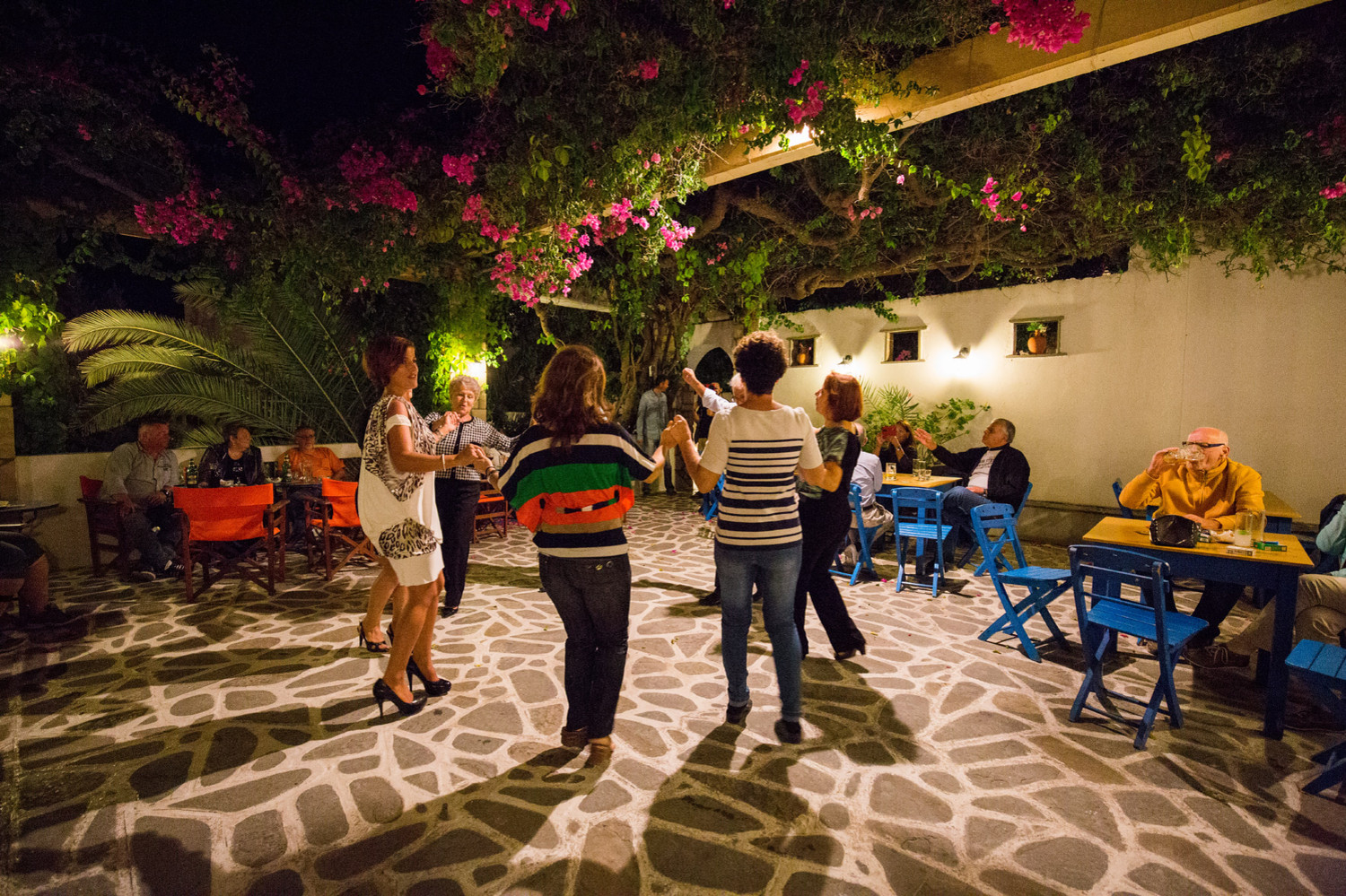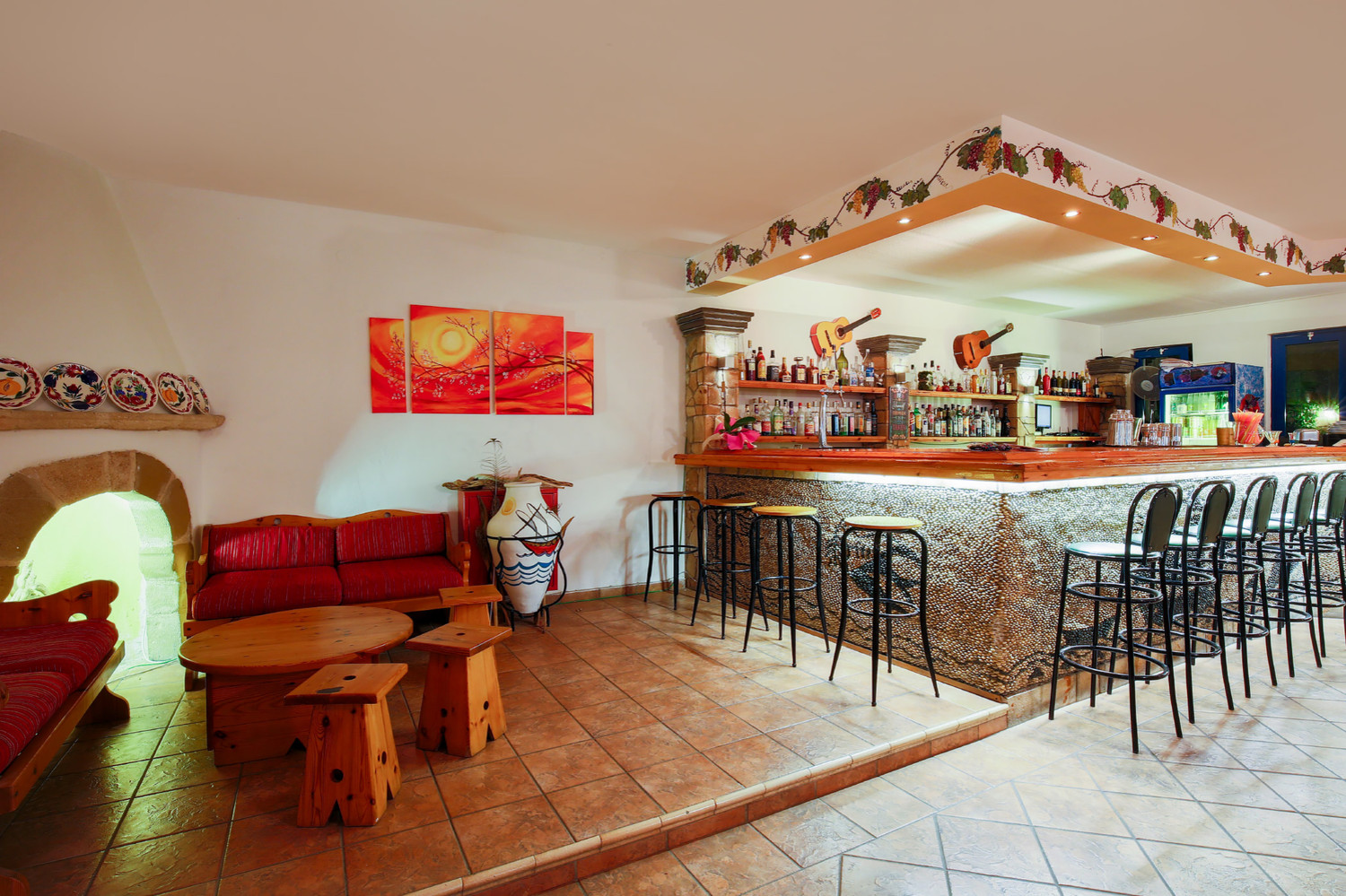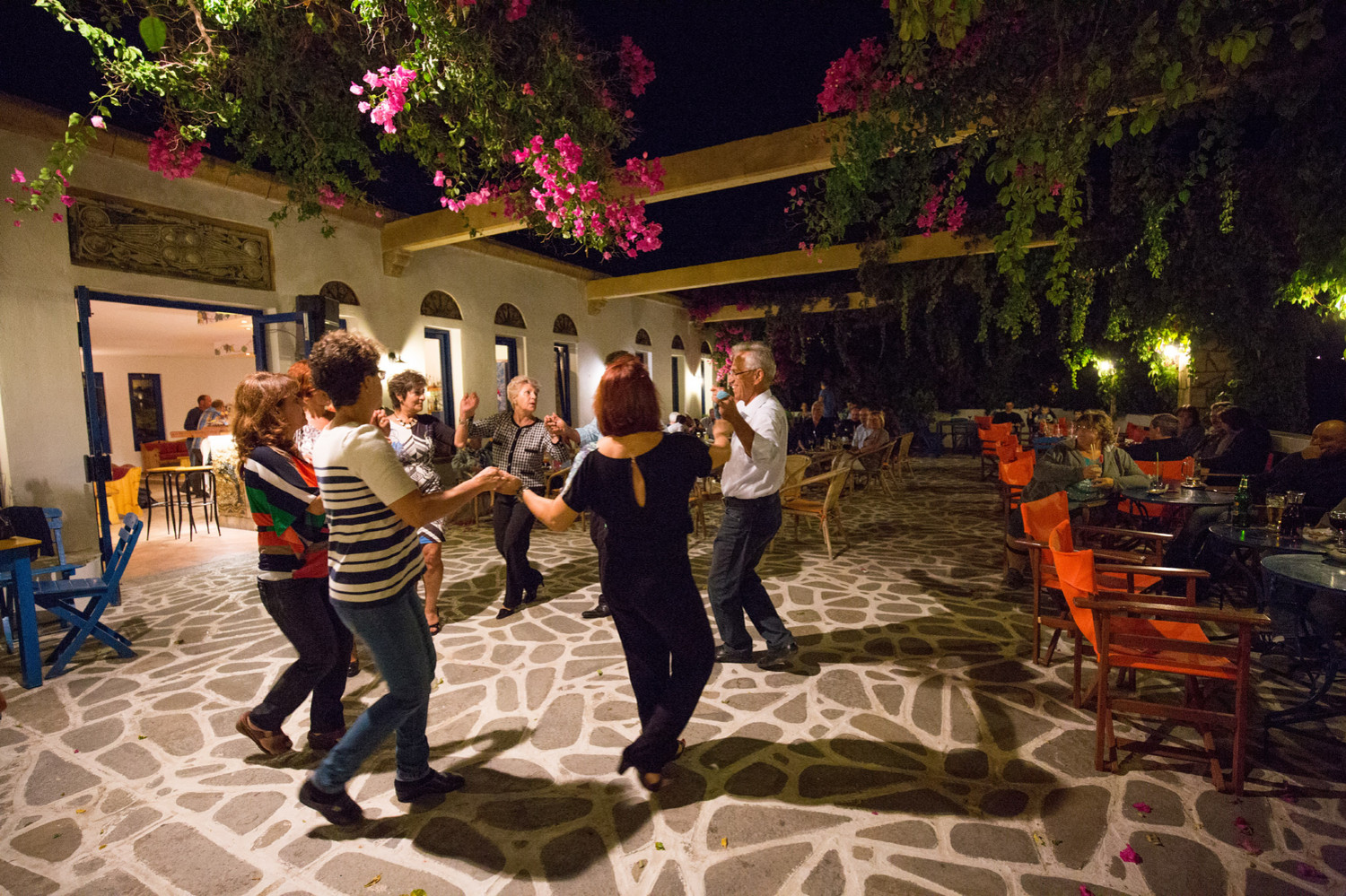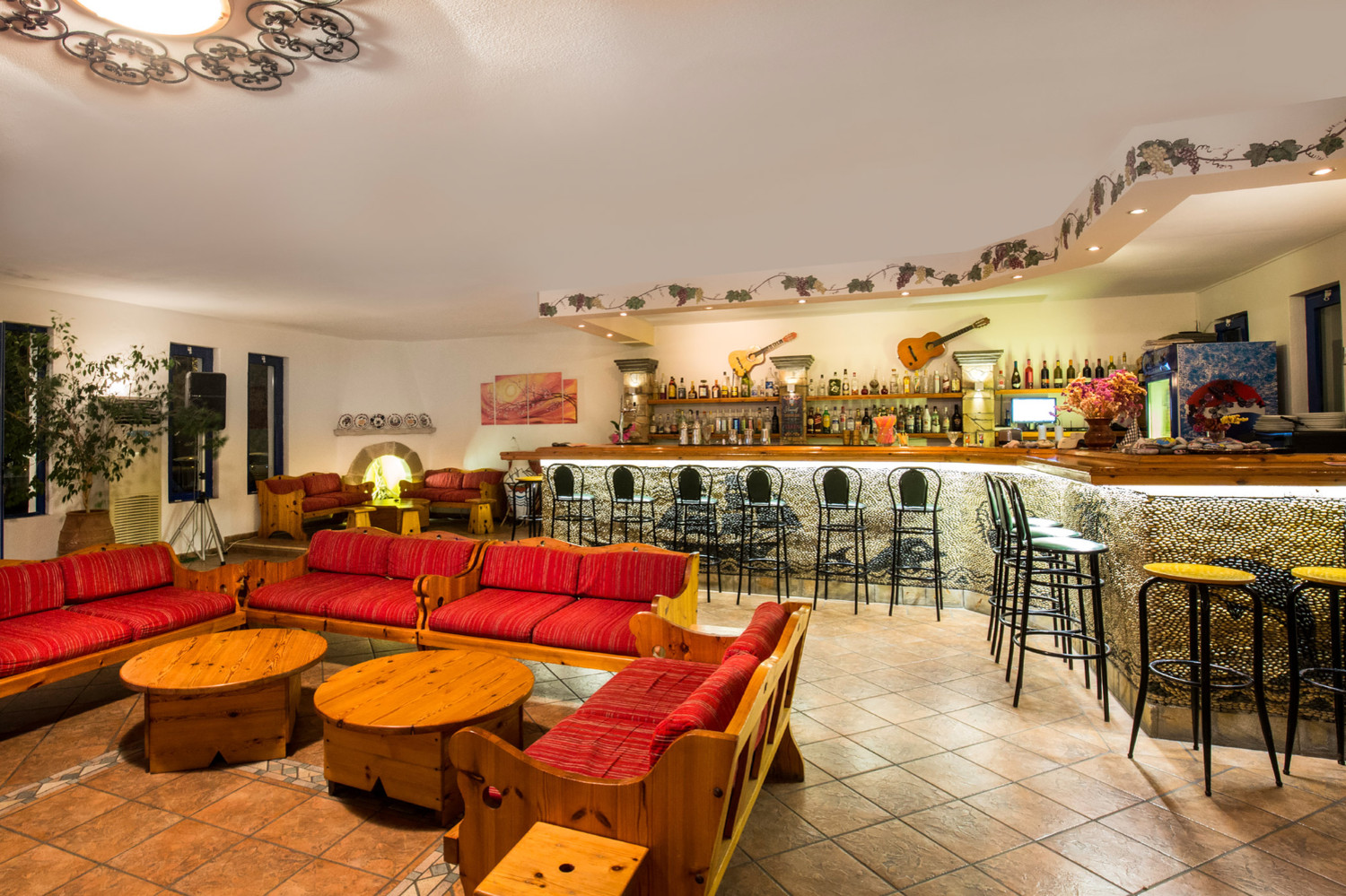 A+
A=
The bar with terrace
Inside our hotel's bar which is decorated with an authentic Greek rock mosaic themed after the sun, the sea and the nature, with soft lighting and with paintings displaying vineyards and other classic motifs you can:
-From 8am to 2pm buy all sorts of coffee, refreshing brand drinks, local Rhodian Greek soft drinks and wines, Greek beer, ice cream and/or pizza and enjoy them on our lounge or our courtyard, under the sun's light and our vine's shade, while watching TV or listening to music.
-Join our Greek Night every Friday with our family and friends.
-Join our Karaoke night every Wednesday. You too can be a star!
-Organize a kid's party every Sunday, if our clown isn't paying us a visit that is.
-Have a meal, in case the restaurant is closed after your arrival or your return from your travels (make sure you contact us to save you some food).
-Play one of our free board games.
-Make new friends and share your experiences and ideas.