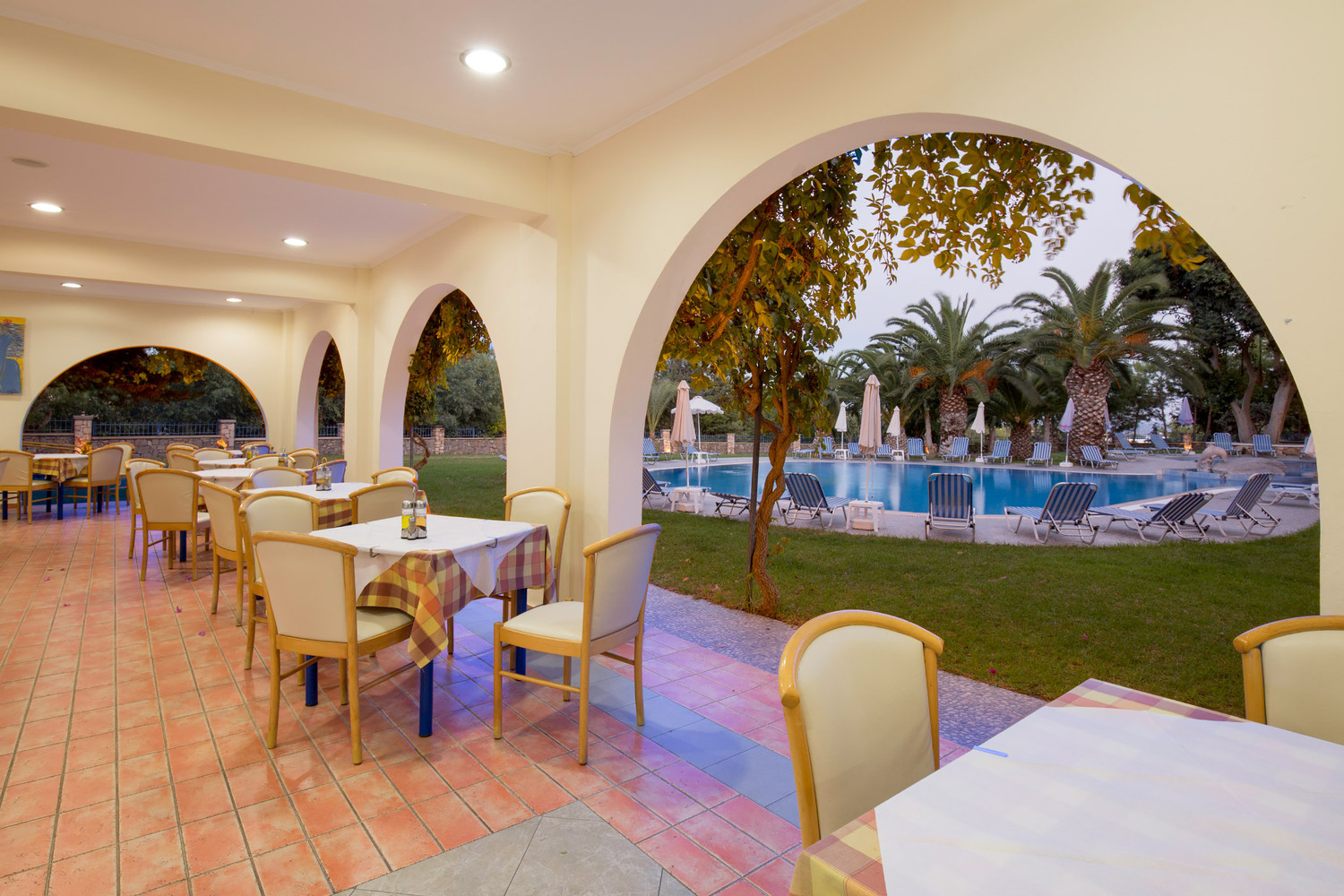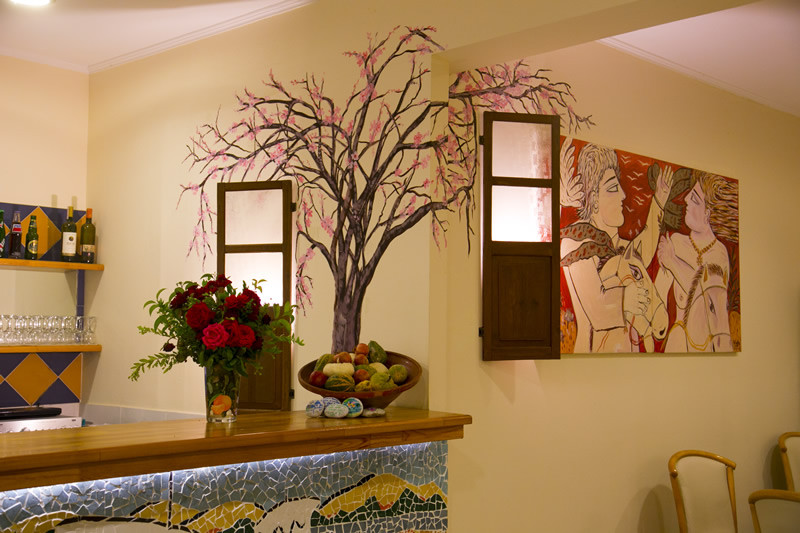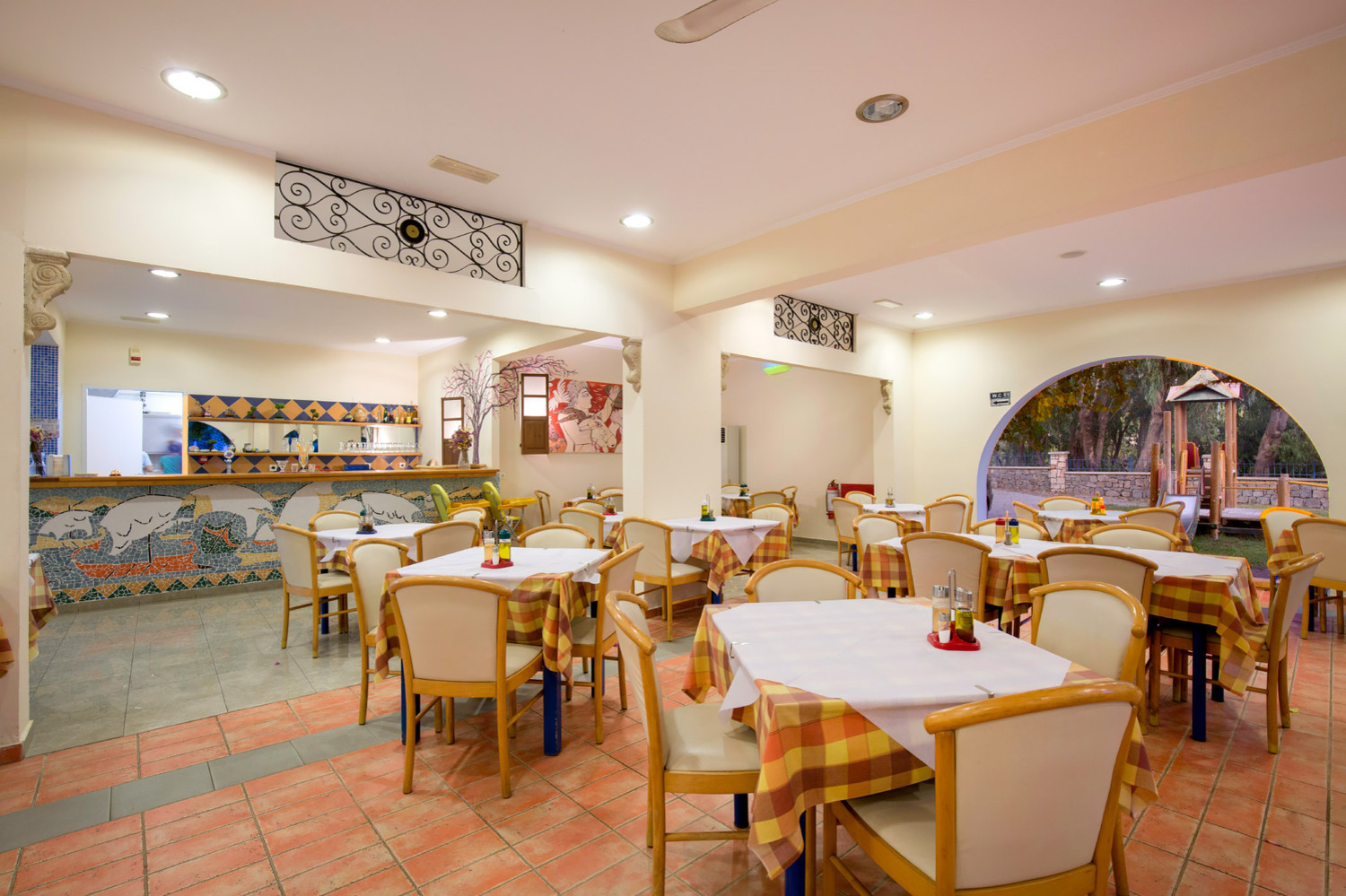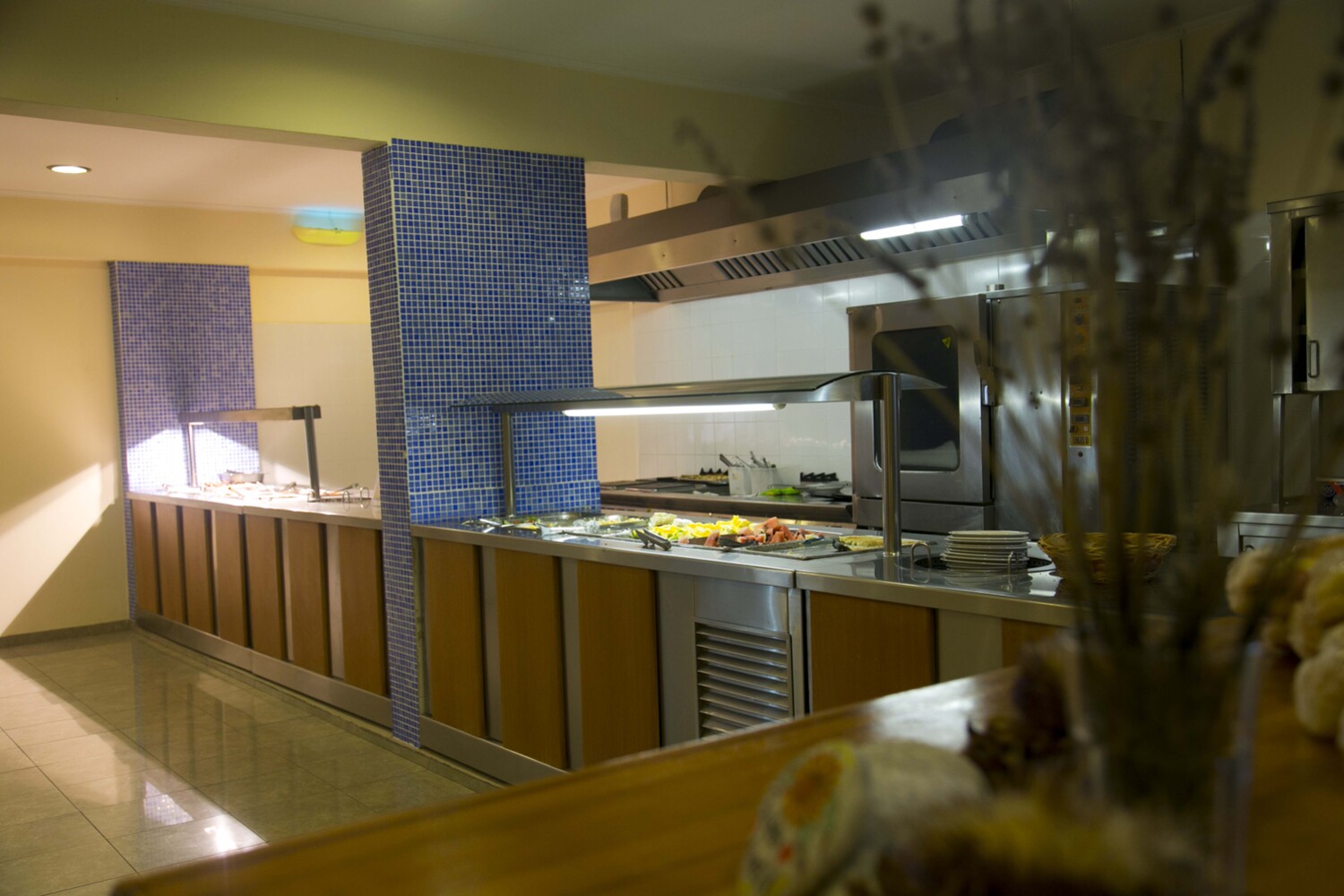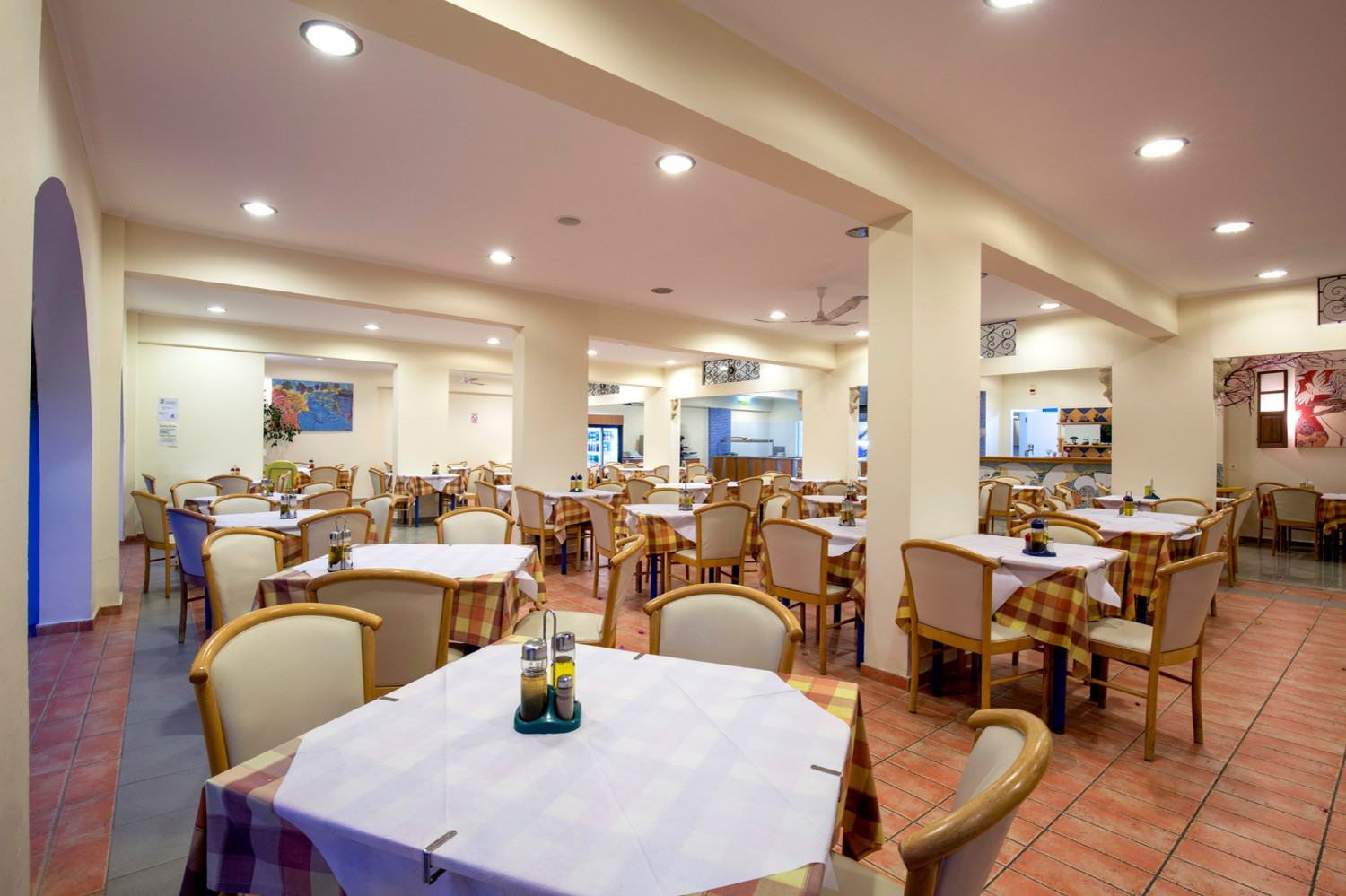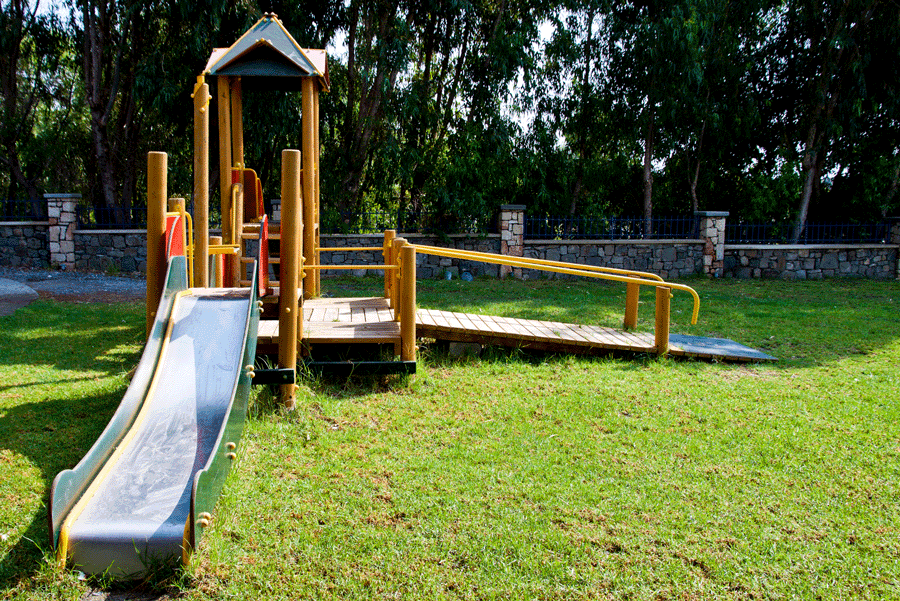 A+
A=
The Restaurant with the playground
Inside our open-air restaurant which is directly linked to the patio, the playground and the pool, you can take in the local island architecture, via the ancient Greek columns and the unique paintings and sculptures made by the hotel's owners. There you can also enjoy:
-(7:00-7:30) Early breakfast when you need it, after you make arrangements with the reception.
-(7:30-10:00) A continental breakfast featuring home-made marmalades made by the hotel's owners as well as lots of other greek flavors.
-(13:00-16:00) A snack bar service allowing you to buy authentic Greek gyro, cool salads, crepes, pizza, and lots of other local delicacies, like fish (after you inform us to get it for you) at the best prices around.
-(19:00-21:00) The evening buffet which features lots of local home-made food and our very own locally grown fruits and vegetables.
*After arrangements with the reception, the coffee/juice machines will be ready for use for guests that leave the really early in the morning for a trip or are leaving and would like to pack in their breakfast the night before their departure.